Evolving Real Estate to Higher Levels
Truthful Support about real estate and helping your aging parents... FREE Instant Download
It's time to Up level and Inspire more homeowners. We teach you HOW to increase your sales. Helping More People get loan approved before you show them properties.
From 1st time homebuyer to FHA , VA, HECM, Investor loans, Stated Income and Low Documentation loans to Bridge Loans and Commercial Loans.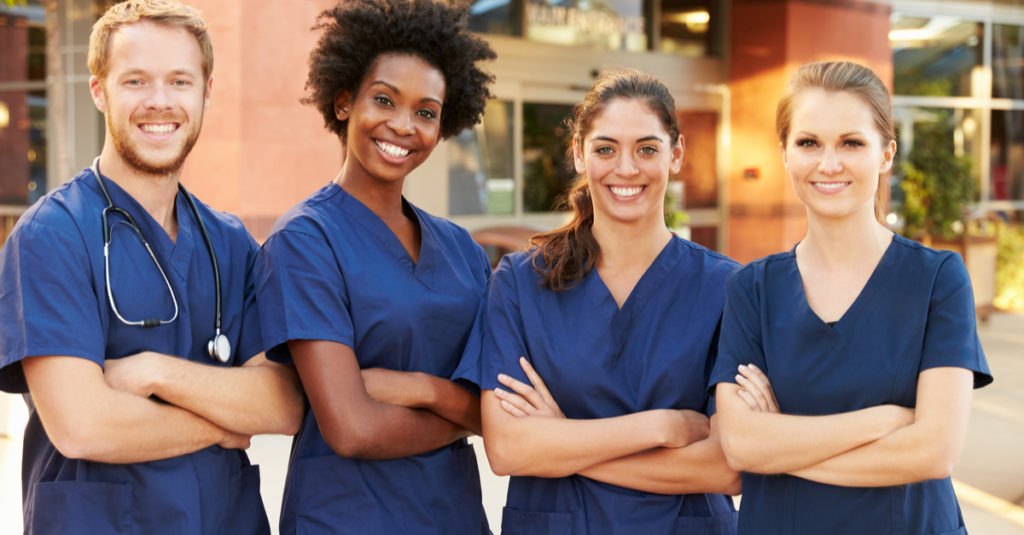 Download our FREE PDF for information on "HOW Nurses are Helping each other Save Closing Costs"
FREE Consultation with Niki to discuss loan options
This document is intended to provide you with a general overview for obtaining a mortgage loan, how it works, and what important factors are involved in the process. As it is true with all investments, the most important factor to a mortgage lender is: how good of a risk you are as a mortgage applicant.
You are going to borrow a considerable amount of money for a relatively long period of time. Therefore, naturally, the lender is assuming a certain amount of risk by lending you the money. The lender needs to be assured that you will pay back the original loan amount plus the interest on that money.
The lender will evaluate all of your documents such as your credit report, your income and debt, etc. and based on that will decide whether or not the risk of extending credit to you falls within their guidelines. If it does, then they will map the risk, to an interest rate. In other word, the better risk you are, the lower the interest rate on your mortgage.
Read More
There is a wide range of guidelines used by different lenders in approving a loan or matching an interest rate to an applicant. Generally lenders follow a set of guidelines by federal agencies and/or private investors that give them a better chance of selling the loan in the secondary market. 
The first step is an interview with your relationship manager, working with
King And Butler Realty Group and Our Affiliated Lenders 
where we will discuss your options. Loan Officer considers your financial situation such as your assets, liabilities, income, available cash, credit history and the type and price of the property, and will recommend a number of loan options. In other words, the Loan Officer will tell you that you may be qualified for a certain amount of loan for a certain period of time with a certain interest rate. We have MANY LOAN PROGRAMS FROM FIRST TIME HOME BUYER TO INVESTOR LOANS, HARD MONEY LOANS, NO INCOME NO ASSET, NO DOWN PAYMENT, FHA/VA AS WELL AS CITY PROGRAMS AND REVERSE MORTGAGES AND VARIOUS OTHER LOANS FOR SENIORS AND NURSES, TEACHERS, POLICE ETC… too many to list … Fill out the Loan Application and let's get started! Otherwise, it's all just talk.. We are Action-Oriented and ready to SERVE YOU!  SOME LOANS NEED A BIT MORE STRATEGY… (our specialty!)
In general, you need to prepare the following documents for your interview:
Proof of income, W2's & 1040's (last 2 years) and one month of recent paystubs

Name and address of employer(s) (2 year history) proof of employment

Name and address of landlord or your mortgage holder (2 year history)  OR Mortgage Coupon Statement if you own a home

Last 3-months bank statements – all account #'s and balances: checking, savings, IRA's, etc.

Open Credit accounts: include all accounts and balances

If Self-employed, we will need more months of bank statements unless your credit score is higher, then we MAY not need even these!

Social Security Card and Drivers License copy

LOE (Letters of Explanation) for whatever we wish to explain
You will need to complete the loan application (also known as the form 1003), which is the most important piece of information. Once the lender receives all this information, they will verify them and start the decision making process. 
The law requires that the lender provides you with an advance disclosure of the Good Faith Estimate of the cost of closing a loan, as well as a Truth-In-Lending disclosing, among other things, the Annual Percentage Rate, also known as the APR. 
The lender starts processing the loan after the receipt of your full application. There are a number of guidelines and criteria they will look into:
Are you making enough money?

How much is your debt?

Are you credit worthy?

Can you pay for the down payment and the other costs associated with the loan?

Is the house you are buying worth the money?

What are you trying to do i.e Investor Loan, VA loan, City program, Flipper, Not showing much … there is a loan for most every situation!
Are you making enough money? 
Lender will verify your income by mailing your current employer(s) the income verification forms. 
If a significant amount of your monthly income comes from over time, or bonuses and commissions, lenders want to make sure that it will continue to contribute to your income for a foreseeable future. They will also take into account your employment history and the type of work you do to make sure your job will let you meet your long term obligations. 
There are also a set of widely used measures called Ratios that can be used to determine your eligibility to obtain a long term credit. 
There are two type of ratios, Front ratio which is the ratio of your primary housing expenses to your total monthly income and Back ratio, which is the ratio of your total monthly debts (housing, credit cards, car payments, students loans, alimony etc.) to your total monthly income. 
Each lender uses its own established guide-lines as to what these ratios should be. We have Wholesale Lenders, Table Funders, Government and Secondary Market…   
How much is your debt? 
Your long term debts, as described above, are important in lender's decision making process. Long term debts are defined as debts that are extended 10 to 12 months into the future. Naturally the more long term debts you have, the less your capacity to take on another long term obligation with a fixed income. 
Are you credit worthy? 
As we mentioned, the approval process, for the large part, deals with the questions of "How good of a long term risk you are". Your credit history is the most important factor that determines the answer to this question. 
Lenders will obtain a copy of your credit report from each of the three major credit bureaus. This report contains the history of your mortgage and credit card payments indicating any possible 30, 60 or 90 day lates. Any bankruptcy or judgments against you, and your employment history, among other information are also reported. 
More and more lenders are using automated systems that assign a number (credit score) to your credit history. WE LOVE AUTOMATED SYSTEMS.. 
Can you pay for the down payment and the other costs associated with the loan? 
Lenders also require you to pay between 10 to 20 percent of your loan amount in advance, as down payment. However, if you can not make the down payment, you might be qualified with as little as 3.5 percent (or less depending on your lender and your situation). In these cases, lenders will require you to carry a Private Mortgage Insurance (PMI) to cover for some of the risk they will take. 
The down payment could come from your savings, IRA, pension plan, life insurance, real estate owned by borrower, stocks and bonds and/or any other source, such as gifts, that is not needed to be paid back. 
Is the house you are buying worth the money? 
The property you purchase, is used as a collateral to your loan and acts as a security for your lender. Therefore, your lender requires an independent appraisal report. The appraiser estimates the current value of the property based on the neighborhood, the size of the property, the age of the property, and it's structural integrity. 
Need Advice?   
Let's Chat!
Get Your LOAN Approved FIRST
We are here when you are ready! In the meantime, please share our site with Friends and Family who you care about.